Our team will arrive on-site as soon as we can after your call for water damage remediation service (if there is an emergency) or when it works best for you (for non-emergency situations). Once we get there, we will assess the situation as soon as possible and let you know exactly what needs to be done to restore your home back to its normal condition with minimal disruption to your daily routine, while also making sure that everything gets done safely and efficiently.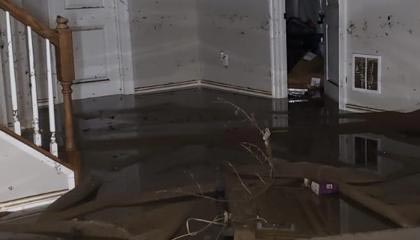 UCM Carpet Cleaning North Richland Hills is licensed, bonded, and insured, so you can rest assured that we do our job right the first time around. We also offer you our 100% guarantee for your peace of mind when it comes to your satisfaction with our work. We promise that you will be happy with the results, or we'll come back to fix any areas we missed without additional charges after completion!
What are the signs that indicate it's time to call a professional?
Let's face it; emergencies do happen when you least expect them to. It's impossible to be prepared for every single one that could potentially strike, but there are certain warning signs that may let you know when it is appropriate to call a reputed water damage restoration service provider for help instead of attempting to do the job yourself. Here are some examples:
Heavy Leaks: If your home or business has a heavy leak in a hard-to-reach area such as under your sink or behind your dishwasher, it's best not to try and fix this yourself. You can easily damage an even more important appliance by turning off the wrong valve at the wrong time. This type of issue also puts your property at risk if too much water accumulates due to lack of proper drainage, so give us a call right away!
Bad Smell: Pipes that are leaking often have an unpleasant odor, so if you notice one, don't try to take care of it on your own because, by the time you locate the source of the smell, your home could already be flooded. In this case, time is of the essence! Also, don't take a risk by turning off your water main if you notice one because this could lead to more severe problems that are only avoided by calling the best water damage restoration service in North Richland Hills, UCM Carpet Cleaning North Richland Hills.
Moldy or Musty Smell: If the smell is rather strong, it's likely due to mold growing inside of your walls, so don't wait! We're one of the most full-fledged service providers that also provides mold remediation. That's why you can rest easy knowing that even the mold problem will be long gone by the time we're done with your house.
Every second counts when it comes to water damage restoration, so avoid further damage by giving us a call right away.
We'll Take Care Of It
If you live anywhere in North Richland Hills and need water damage restoration services, call UCM Carpet Cleaning North Richland Hills at 469-460-8541. One of our friendly representatives will be more than happy to help you schedule an appointment. Once our experts check out your property, they'll be able to provide you with an accurate cost estimate. We're one of the best flood restoration services in the area so you can rest easy knowing that we'll do the work to perfection. Call us now to get an estimate!