UCM Carpet Cleaning North Richland Hills
Cleaning your carpets, rugs, and upholstery is no longer an issue. UCM Carpet Cleaning North Richland Hills caters to all of your needs and more within an affordable range. Our licensed professionals have years of experience in this field. We clean all kinds of carpets, rugs, and upholstery in the best way possible. Whether you own a Persian rug, classic wall-to-wall carpet, a microfiber sectional, or an antique carpet, we have the chemicals to clean them. From washing to drying, all necessary steps are performed with perfection.
Being a local business our top priority is to satisfy our clients. Thus, you can expect first-class cleaning services from our technicians. Have your upholstery, rugs, carpets, and other items cleaned from the same place without any additional hassle. Our team will reach your place, perform the job and leave only when you approve of their work.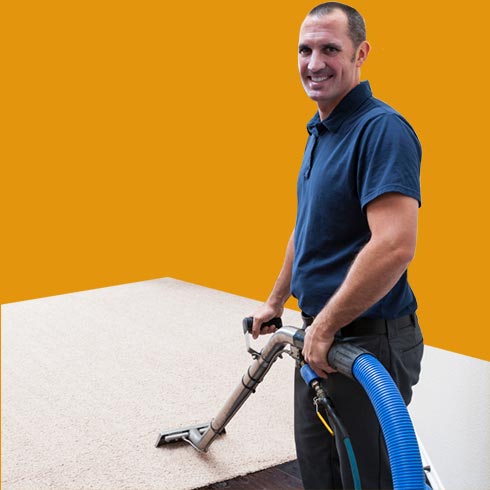 How We Clean
Eco-friendly:

UCM Carpet Cleaning North Richland Hills believes in using safe and top-quality products. That is why all of our cleaning chemicals and sprays are eco-friendly. They won't cause any harm to the environment nor the people around them. Even your pets won't feel uncomfortable due to our cleaning solutions. These plant-based chemicals are natural and toxin-free.

Deep cleaning:

It is recommended to have your carpets deep cleaned after every few months. Vacuuming is a great way to clean carpets but not enough. A simple vacuum won't help in getting rid of spots, dirt, and the dust lurking deep within the carpet. For this reason, you should prefer deep cleaning over other choices. It reduces stains mites and allergens. Our team uses strong cleaning solutions and dry chemicals to tackle all issues.

Steam cleaning:

This method includes the use of hot water to remove trapped dirt. The high pressured water helps to thoroughly rinse the carpet without causing any damage. It's an effective and quick technique. Once your carpets are steam cleaned they will look brand new.
Our Services
We provide Residential and Commercial Cleaning Services.
We are well aware of how important it is to maintain cleanliness in homes and offices thus, we provide technicians for residential and commercial properties. If your office carpets, rugs and furniture needs some quick cleaning or a little polishing, we can send a team right away.
Our services include:
Carpet Cleaning:
Cleaning your dirty carpets is one of our specialties. We offer deep cleaning, steam cleaning, shampoo cleaning, and many other options. You can either choose yourself or ask our technicians to suggest the best option.
Area Rug Cleaning:
Just like carpets, rugs also need to be cleaned from time to time. You can call our helpline and we will send experienced people to handle your expensive rugs. Getting your rugs cleaned within time saves your money and energy.
Upholstery Cleaning:
Furniture tends to get dirty quite easily and needs to be changed frequently. However, with our upholstery cleaning services, you won't need to replace your old furniture for a long time. We clean it to make it look good as new.
Mattress Cleaning:
It's easy for mites to accumulate within your old mattress. If you want to protect yourself from harm, call our mattress cleaners today. They remove mites, dust and clean the mattresses thoroughly.
Mold Testing & Mold Remediation:
Mold growth is a common problem in many households. It's best to check basements and closets for mold to prevent the problem from spreading. Our mold testing team checks every corner of the house and gives an accurate analysis of the situation. What's more, they also offer the best possible solution and recommendations that will be especially important in the mold remediation process.
Water Damage Restoration:
Our team specializes in water damage restoration. We have experts who can extract water after water damage and other issues within a few hours.